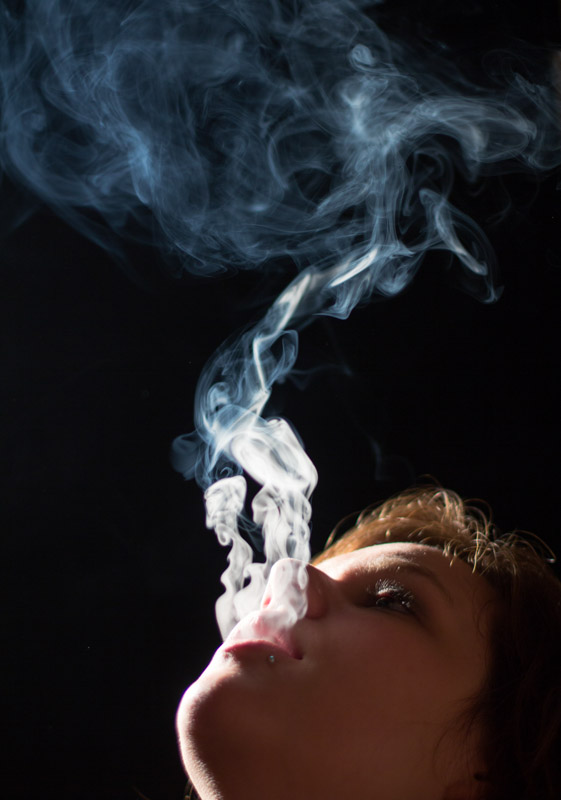 Shisha, also known as hookah, has been a social activity in the Middle East and Southeast Asia for centuries. Now hookah bars are popping up in cities all over America and naturally, col- lege students are at the forefront of this trend. As 18-and-up facilities, they offer a different social scene than the dreary dorm rooms or overcrowded frats we have all gotten too used to.
After a stop by Kush, a hookah lounge in Skokie, my interests were piqued – what others exist outside our Evanston bubble? After testing out a few, I found that not all hookah bars are created equal.
Samah Hookah Lounge North
Loyola, Red Line
1219 W. Devon Ave.
Dimmed lights, comfy couches and the fruity smell of shisha greet you at the door of this hookah lounge. With almost 100 flavors to choose from, Samah does not disappoint. The highlight of this lounge is the back rooms. Enveloped in curtains and surrounded by lush pillows, it's the perfect place to relax with friends or bring a date. If you want to indulge in one of the back rooms, make sure to reserve it ahead of time, especially on the weekend. When conversation runs low, Samah also provides a number of board games to keep the vibe alive. "Party Packages," by far the best deal, are available for groups of three or more at about $10 per person.
Located off the Loyola Red Line stop, Samah is the closest hookah bar for NU students. Unfortunately it is not BYOB, but the shisha is good and the atmosphere is even better.
Price Per Hookah: $15
BYOB: No
NBN recommended flavor: 5 Amigos
Most Interestingly Named Flavors: Old Gregg, Super Nintendo, Obama
Ambrosia Café
Armitage, Brown Line
1963 N. Sheffield Ave.
As the most authentic of the places I have visited in Chicago so far, Ambrosia offers a much more open and comfortable atmosphere than House of Hookah. Hookah flavors and drink choices were limited and prices were a little steep. Customers have to pay an extra $5 if they want two hoses on the hookah to share. Even so, there was much more space and the cool breeze from an open door kept the air refreshing. Multiple sports games were being played on their TV screens and the crowd was generally high-spirited. Although the crowd seemed to be in their mid-to-late-20s, I coincidentally ran into some Northwestern students on the way out.
Price Per Hookah: $18
BYOB: Yes
NBN recommended flavor: Strawberry
House of Hookah
Belmont, Red Line
607 W. Belmont Ave.
After waiting 20 minutes to be seated, I ended up having to share a table with strangers. The overcrowded atmosphere at House of Hookah may have been due to the warm weather on a Friday night, but it was uncomfortable nonetheless. On a good note, they sell hookahs and other products to smoke out of. The surrounding neighborhood off the Belmont Red Line stop has many restaurants and bars, so if you're planning a night out, this could be an interesting way to spice up the night. The service is pretty friendly, and my waitress was more than happy to suggest (and warn about) certain flavors.
Price Per Hookah: $18
BYOB: Yes
NBN recommended flavor: Double Apple with Mint
Most Interestingly Named Flavors: Sex on the Beach, Love Potion #9, Green Genie