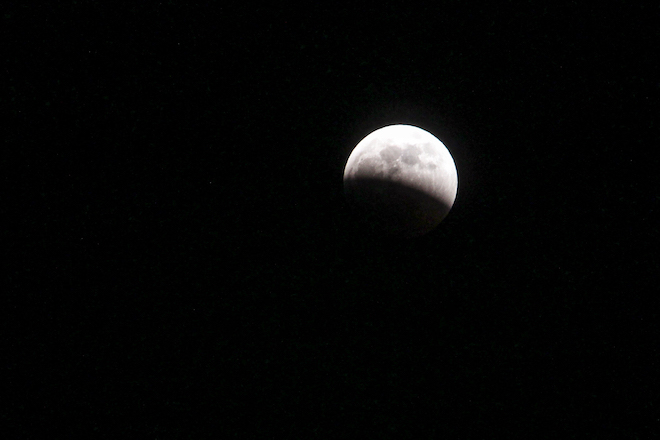 Nothing can stop a Chicago winter: on the night of the lunar eclipse, Dearborn Observatory's dome was frozen shut. Instead, graduate students and volunteers set up three small telescopes outside. Huddling in thick coats and clutching cups of hot chocolate, students, parents and children headed into the snow to see the eclipse.
When describing an eclipse, graduate student Candice Stauffer said, "To me, eclipses, lunar eclipses and solar eclipses, they're pretty jarring. I always think back to a time when people didn't know as much about science as they do today, like what would people have thought?"
But today, scientists have a much stronger understanding of astronomical events, so let's break down the science of the lunar eclipse.
Lunar eclipses occur when the Earth passes between the moon and the sun. Compared to the Earth, the moon's orbit is on the tilt, according to Josh Pritz, a Weinberg ...